Featured PC protection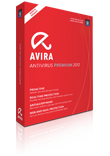 Email, surf and socialize without worry. Premium protection includes one-on-one support from our friendly security gurus.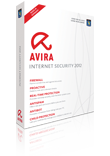 Get the ultimate home PC protection with plenty of power to spare for movies, video calls and gaming. You really can have it both ways!
Free products
The free virus scanner chosen by millions
Essential protection for smartphones
Powerful, invisible antivirus for Macs
Social media safety for kids
.
.
.
.
Most popular

Data protection and antispam for networks of up to 100 users

Centrally managed antivirus for workstations and file servers

Fast, flexible security for desktops and laptops
All products
Bundled Solutions
Workstation
Server
Bundled Solutions
Mail Gateways
Web Gateways
Collaboration Platforms
.
.
.
.
Want to be the leading provider of small and medium business security? Become an Avira partner and offer your customers powerful, cost-effective security trusted by over 100 million users worldwide.
Connect with an Avira partner near you.
.
.
.
.
Just want to evaluate a product?
.
.
.
.
Download Avira AntiVir Rescue System
Avira AntiVir Rescue System
ISO
245 MB
May 6, 2012
Version: 20120506193549

Product Installation Files

Windows
May 6, 2012
ISO
245 MB

Windows
May 6, 2012
EXE
247 MB